L4 - What Supplies Do I Need To Take This Course ?
If you want to follow along and do the projects with us, you will need the Chameleon Pens listed below.
Or, if you just have a curiosity and desire to learn how to use them, just sit back, relax, watch and learn!

You can buy Chameleon Pens in over 70 countries around the world.
Go to www.chameleonartproducts.com and click on "SHOP" to find out where or use our "store locator" to find a shop near you.
We are using the following colors for our demonstrations. All these are found in our 22-Pen Deluxe Set with workstation.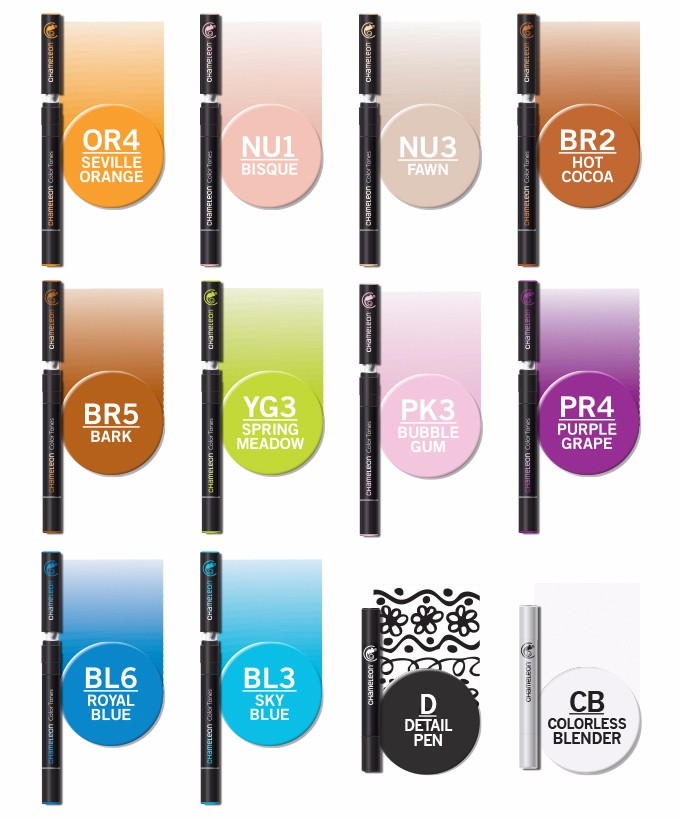 The 22-Pen Deluxe Set is a great starter set, with a workstation/case included.

Other materials you will need:
Printer

Paper suited for alcohol pens or high-quality copy paper

Vellum/parchment paper

Stamp of your choice

Dye-based stamp ink such as Memento Ink, or pigment ink such as Memento Luxe and Brilliance Ink

Clear embossing powder (we have used Imagine Crafts)
Complete and Continue